✓ Fact checked by: Dr. Glen M Doniger, PhD
Remote neurofeedback can allow you to increase the number of clients, while still providing personalized care and close monitoring to each patient. To set up a successful remote neurofeedback practice, you'll need powerful software and a few strategies that you can learn from clinicians who already have established remote clinics.
We had a conversation with Dr. Melissa Neff, Dr. Robert Reiner, therapist Dev Patel, and Dr. Thomas van der Burg and asked them to share what they've learned during their home neurofeedback journey with Myndlift.
Myndlift product demo
"The greatest advantage is the ability to do neurofeedback whenever you want (under clinical supervision, which is an essential piece of the equation, in my opinion); just the knowledge that you have a tool in your emotion regulation toolbelt that you can use whenever you need it. The independence of the home system is empowering, especially for motivated clients who don't need an appointment to put on that headset and get to work on maximizing their potential," says Dr. Melissa Neff.
How does the software work?
Myndlift's clinician dashboard allows you to customize protocols, deploy multi-protocol programs, monitor EEG in real-time, deploy EEG assessments and questionnaires, as well as create reports.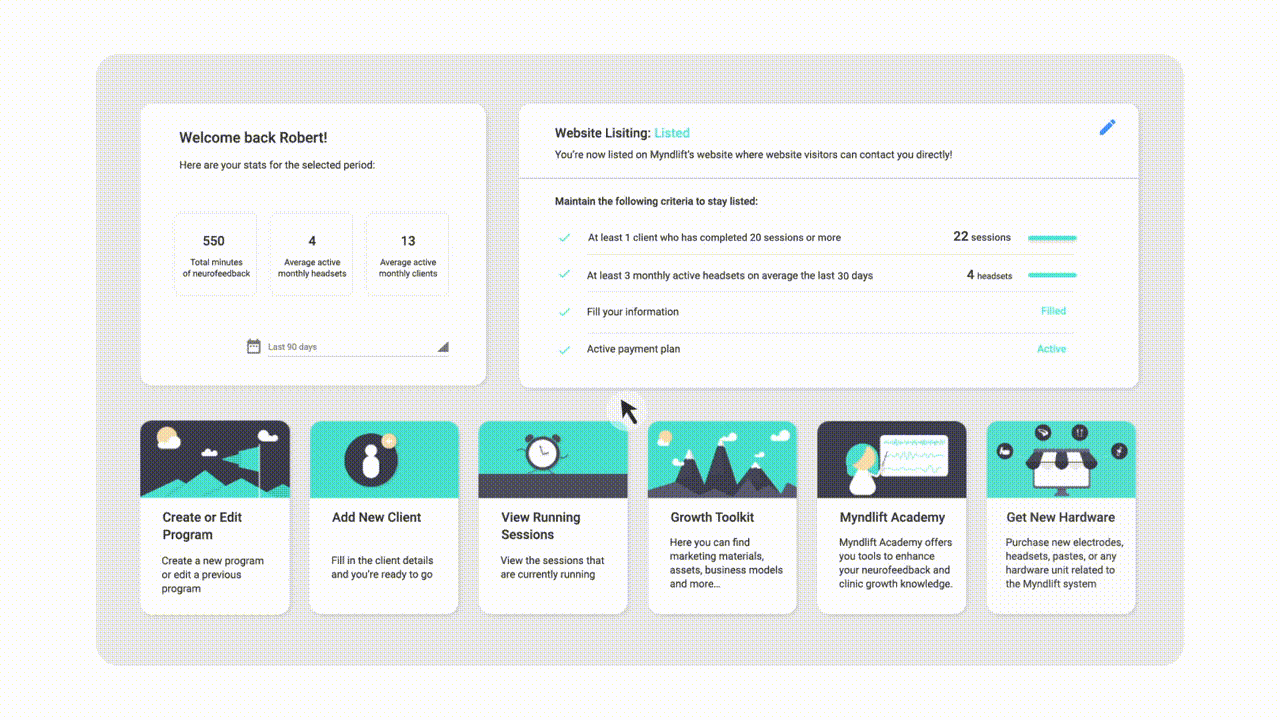 An overview of Myndlift's clinician dashboard
Your client gets an electrode that can be placed anywhere on the scalp, electrode conductive paste, a Muse headset, and a sleek case to store it all. Myndlift offers a user-friendly facing app for both iOS and Android, with neurofeedback games and videos, insights, and statistics.
"The best thing about Myndlift is the ease of use. The software is brilliant. Whoever wrote that software did a very good job," said Dr. Robert Reiner, executive director and founder of Behavioral Associates.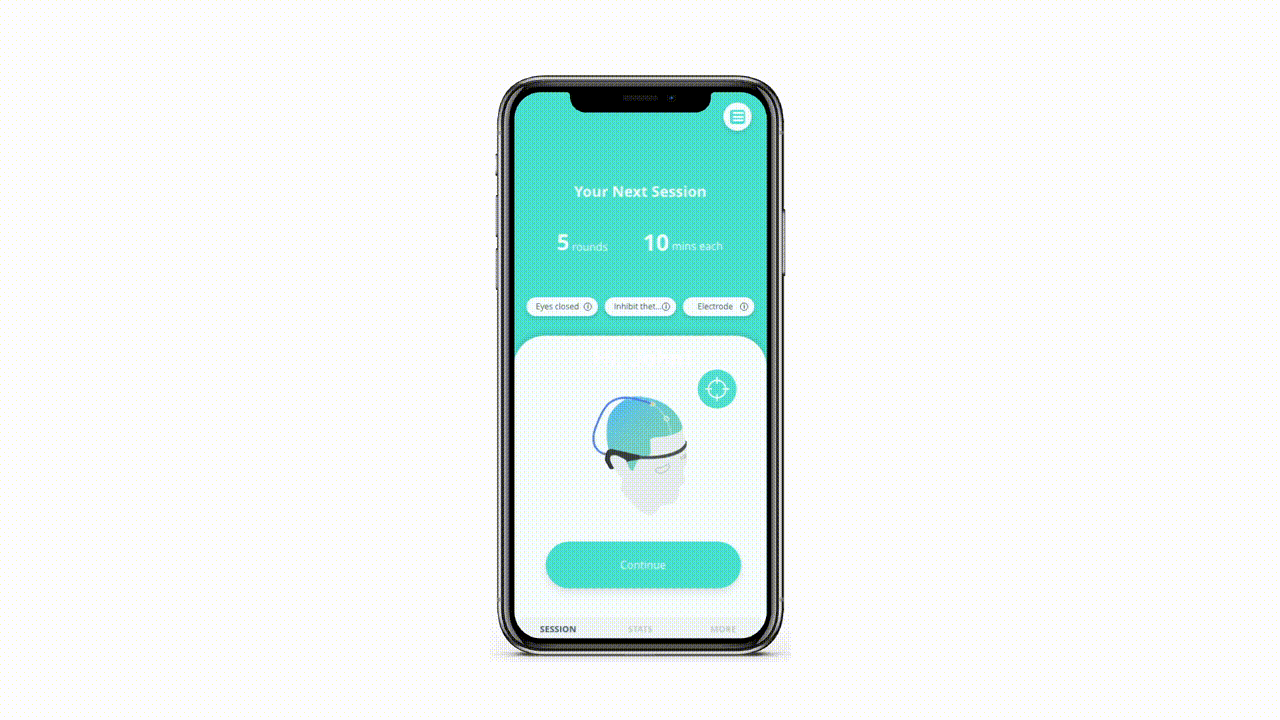 A look inside the Myndlift App Myndlift provides a powerful solution for some of the major barriers in neurofeedback. But before you start your own remote neurofeedback journey, consider the following tips from other clinicians who have successfully implemented remote neurofeedback.